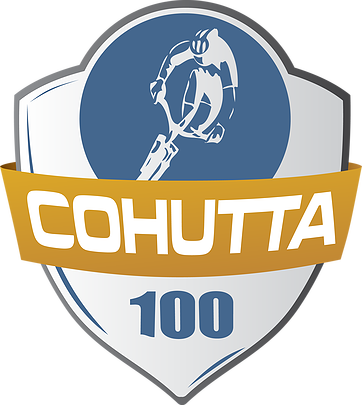 The Cohutta 100 will always have a special place in my heart. It was my first NUE 100 top 5 (2nd place overall) and started my 2014 season off with an incredible bang. Its very heavy fire road bias and copious climbing make it a very straightforward early season race and the Trailhead Outdoors crew has good experience putting it on and making it a top notch spring cant-miss. I was coming back this year with one NUE win under my belt and a fresh course that would feature more fire road and less large scale climbing. I would however be coming into it with a bit of a heavy heart. It was the first NUE race since my primary competition and friend AJ Linnell had passed away tragically a few weeks earlier. While AJ had never competed at the Cohutta to my knowledge it was the first gathering of the NUE scene since his death. It weighed heavy on a lot of hearts and his absence was tangible pre and post race.
In his memory I had commissioned the quickly famous AJ Linnell tribute jersey and was thrilled when several of the top ss riders in the country wanted in. To their credit Dan Rapp, Trevor Rockwell, Ernesto Marenchin, Peat Henry, Dwayne Goscinski, Mike Montalbano, Scott Rusinko (Roger Masse is still a singlespeed rider at heart so he makes the list) all requested a jersey and thanks to Starlight Apparel's insanely quick turnaround all received a jersey to ride in at their first event in 2015. Most of them would be at Cohutta. Resplendent in black and white those who toed the line at Cohutta to honor AJ will always be a vivid memory. The first bump between Ernie, Dan and I at the start line will always haunt me a little. These guys, about to start a HUNDRED miles in the pouring Tennessee rain weren't concerned with themselves. "AJ" we all said. And it was going to be about honoring our lost friend.
Coming into Cohutta after a good week at the Pisgah Stage Race and a clean and strong recovery/taper I was feeling good. Its unusual my legs feel "good" at the start, but they did. The early 30 miles felt easy. No hard accelerations I couldn't match comfortably and no brakes needed through the mucky early singletrack. I felt like the positive energy AJ always had was there pushing a little. I wont say the chain wasn't there, its hard, its always hard, but after a strong True Grit, and a positive Pisgah Stage Race the nerves werent there like they are sometimes and the first 30 miles or so passed without drama.
On the roads. Trailhead outdoors changed Cohutta around so it now only uses TN trail and fire road, but copious fire road is now on tap in between sweet ribbons of chocolaty singletrack. never ending fire road to the tune of 70 or so miles. I dont mind fire road though. And I was with good people, for a good reason, and the only ss rider in sight. I enjoyed the company of Brian Schworm, Keck Baker, Dillon Johnson, Christian Tanguy (who we learned later really liked my singing), Mike Simonson, Westley Richards and several others. A great crew and rolling strongly together until about 70 miles in. Simonson had been pushing the less steep climbs, with Tanguy being aggressive on the more steep sections while riders like myself were comfortable to push pace whenever needed to ensure our gap didn't decrease. There is a 30 mile gap between aid stations 5 and 6 so I expected the group would stick together through this content to let ourselves remain comfortable and prepare for the fireworks after the aid, when the climbing began in earnest again.
Our convoy however got antsy around mile 70 when Keck "Immagetyousucka" Baker attacked to test the waters, followed by a hot and hustling Dylan. This didnt make me overly nervous because I had seen Dylan drain his only remaining bottle just before Keck's move, and being 10 miles out from the aid station still I was confident he would have to stop, and if he didnt, we would definitely catch him! Not sure what the move was about and I know Keck wasnt either because I could hear him shouting up to Dylan that this was a "bad idea!!!" Its not uncommon for a solo breakaway in the last 20-30 miles to win a hundred mile race, but with the likes of Baker, Tanguy, and Schworm on your tail it was going to be a hugely tall order. Those arent the kinds of folks you just ride away from.
Keck, Wes, Brian and I immediately upped the pace. Brian's tire started going flat. I could see it. I mentioned it to him and heard him and a teammate pull off to resolve it. That being known by our group the fireworks started. Brian was a contender after his result at Fools Gold in the fall and Keck and Christian werent in any mood to let him hang on, much less to ride mellow to let him back on. So the chase for Dylan heated up! Keck, Wes and one of Brian's teammates and I all increased our pace and worked together as much as we could to try and get back on to Dylan. Christian must have been gapped slightly by the acceleration because he was off. So too was Mike. Dylan's light blue was barely visible on some corners in front of us and Christian's dark blue was flitting in and out of view behind us. Brian's green was nowhere to be seen.
We cleared the aid station with news Dylan had not stopped (good luck kid). As soon as we stepped on to the bottom of the final pitchy climbs 20 miles or so out things started to get serious. Brian came out of nowhere to storm past the group; shattering it to pieces. It was immediately apparent that this was not a messing around move. This was an attack on what remained of our group. Baker, Richard, and a straggling Tanguy. I wasnt sure I could match Brian's acceleration but I decided to try and pace myself and Keck back up to him. I wanted Keck to come with me. Keck isnt a teammate but he is a good friend, one who I have enjoyed traveling with and racing with for a while. For whatever reason he didnt come with us. There wasnt time to sit and watch my rearview though and so I continued to pace back up to a charging Brian. I caught him within a half mile or so as he was out of sight of the group. I have the distinct ability as an SS rider of being able to intermingle with the front end of the race without being viewed as a threat. Brian didnt kick when I caught on, he just kept his mind blowing pace up the mountain. Fueled up for the last 2o or so miles we didnt need to stop at any Aid Stations, but we knew Dylan would have to. He would right?
I assured Brian he would have to. Brian and Dylan dont know each other but I know each of them, and Ive seen Dylan make bold moves that paid off, but Ive also seen moves that were a touch on the reckless side. And I think this one was. Keck said it…bad idea. And sure as rain in our boots we found Dylan a few steps pitches later. Between Aid 6 and 7 we found a shell of the Dylan who had departed us earlier. Brian and I rode past quietly, and as we passed he looked over, empty. Dylan didnt even accelerate to try and get on the wheel…he just slid back…done.
Brian and I worked well together on the remaining slopes of the race. I made every effort to keep our pace high on the climbs and Brian worked strong and smooth on the descents and flats. No brakes, all gas, until we hit the singletrack. I did my very best to keep Brian motivated and keep the finish line in our sights. He may not have needed it but I may have. Racing is funny that way. You sometimes envision yourself motivating someone else only to find out they were fine. But we hit the blessed singletrack, passed what little traffic there was and bounced our way down to the valley floor, sunshine, cool water and a finish line.
Off the mountain Brian and I didnt talk much, we stayed motivated and stayed moving. As the dirt turned to road Brian and I stayed pretty quiet. We didnt have to race each other, we would both come across the line winners in our respective races. For once there was no discussion about who should take the win, Brian knew he could probably have outsprinted me to the line, I did only have one (albeit pretty stout) gear he could probably have easily taken me to the line. But when we entered the Ocoee Whitewater Center and crossed the bridge neither Brian nor I were concerned with who came across that line first. It was a win of a day.
Still as I dove into the last corner after the bridge Brian I came across the line first. Hard to know whether Brian was scared of the sheer volume of thigh that got thrown into the corner (unlikely as Brian is in pretty fair shape) or if he saw the "Linnell" on the back of my jersey and just knew our folk needed a win. Whatever it was I came across the line first overall with Brian shortly behind.
It was an amazing day, blessed by amazing people and a journey on the bike I wont soon forget. Thanks Emily and Pippy for their support over the winter that brought us this win and to Blue Ridge for bringing all the puzzle pieces to the table. And thank you AJ, for having a big enough impact on the world around. Folks will remember that, and remember you.