If you live in the southeast United States you have probably heard of "The Snake." The Snake Creek Gap Time Trials hosted by the North West Georgia SORBA is a series of three time trial events held on the Pinhoti trail system in…you got it…North West Georgia. Snake Creek follows you and mocks you as you climb over ridgeline after ridgeline making your way back to where you parked your car in the wee hours of the morning. Racers are shuttled from the finish line to either a 17 mile or 34 mile starting point.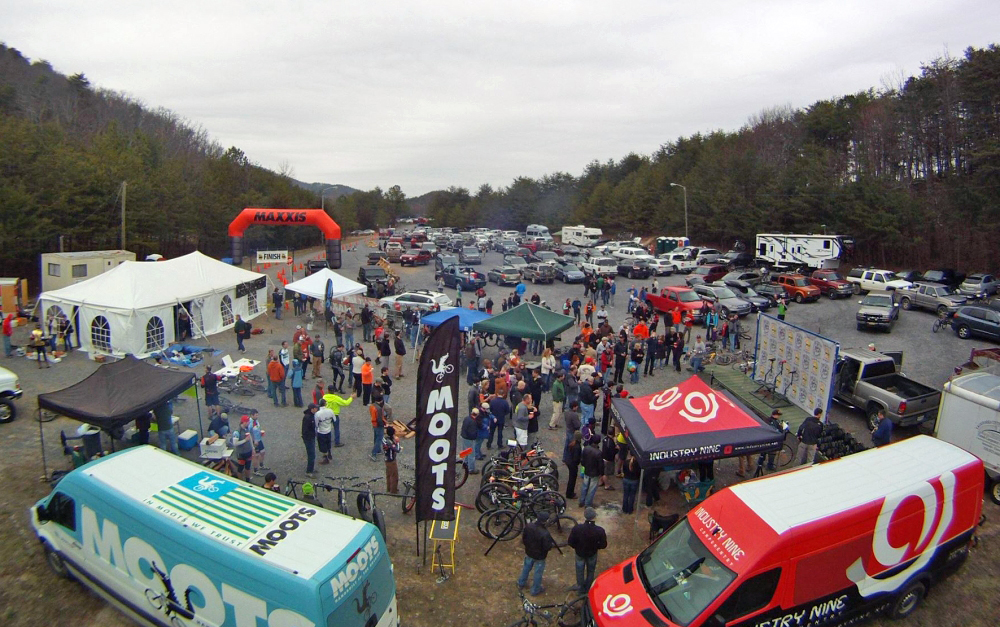 The Snake is hard, its long (for jan, feb, and march) and it pushes every participant because  of its time trial like nature. Its a blast. Its like the best parts of hard solo winter riding but with all your favorite people and great warm food afterwards!
The profile. The snakes teeth are where they should be; right up front!
The course is rocky, bumpy GA back country greatness. It reminded me a lot of Pandapas Pond in Blacksburg where Emily and I used to ride and run when she lived there because it sort of has no real flow to it, its old trail that follows the natural contours of the land and demands riders pick up the slack! None of this "flow trail" nonsense!
Snake 1 was muddier and dirtier than Ive had to ride in in a long while but warmish temps and mild weather otherwise made it fun to drift and rally the Pinhoti. The Pivot LES showed once again why I chose it and why I love it, its smooth and comfortable but snappy and eager to run; punching over the baby heads and rock slabs the course starts throwing at you a little over 20 miles in. The last 8 miles have a reputation for being slayers. They're a rock and roll party but not quite as hardy as described, at least not by my standards. Everything on the ridge is cleanable and nothing puckerworthy; making the snake an even better early season training race because it doesnt let you get soft and take it easy, it throws punches to the bitter end!
Emily and the race-pup in chief Pippy came with me, ran shuttle (how pampered and lucky am I?!) and were waiting for me at the finish line. I was hoping for a sub 3 hour race given past performances of friends but the rain and a gear which way waaay taller than I needed got me kind of mellowing my way to a 3 hour dead and 2nd overall. I wont complain for a second about that but am pretty fired up to see how a better climbing gear can do for me.
I can already hear Snake #2 rattling and the charging of a good 2015!