All expense paid vacation in the tropics: Pacific and Caribbean beaches, mountain top sunrises, city night life, all yours for the taking! Sounds like a swell gig right?  I mean who wouldn't want to enjoy this:
Or these: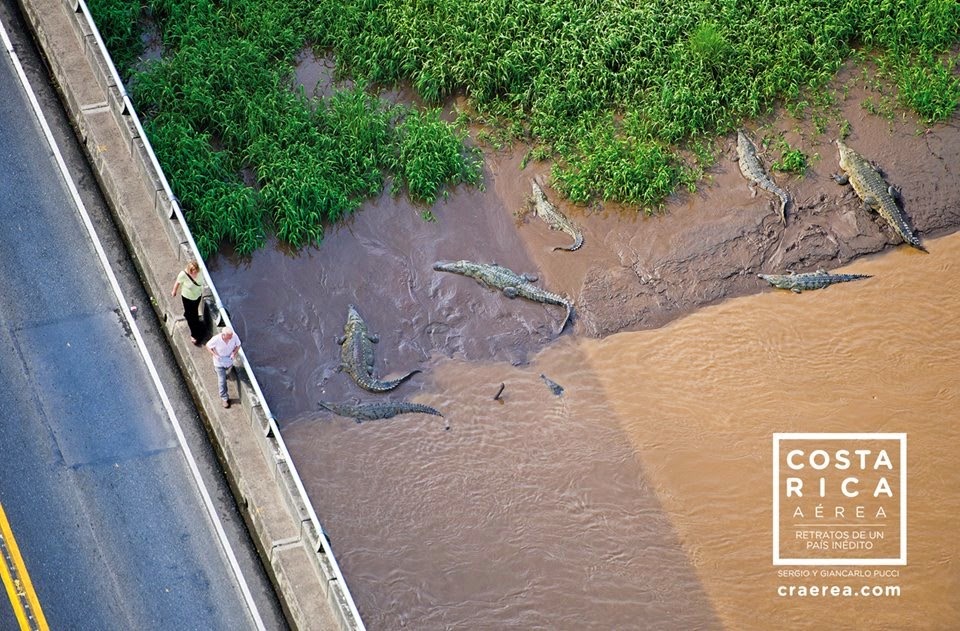 There just a little bigger than the people in the picture.
And if you're really lucky:
It might not be THAT big. *might
To say that LaRuta de Los Conquistadores is a "bucket list" race for me is a colossal misrepresentation. Through some turn of life I've known about LaRuta since I knew what mountain biking was. Because of costs and distance and the sheer fear of the unknown I honestly thought LaRuta would remain on the unattainable bucket list. When I made the decision to throw my name into the NUE hat I didn't even consider that LaRuta was part of the prize for a top spot on the podium but as things drew close and a series win was into sight the monolithic 23 year old event came into view. I never shifted my focus from a performance at Fools Gold and never let myself think about everything LaRuta would demand from me physically or mentally because it would have taken away from the performance I would need at Fools Gold, and that would take a lot.
But sitting in the car coming home from Fools Gold, with Emily at the wheel we sort of turned our eyes to LaRuta. I'm incredibly blessed to have a partner in life and in crime who believes so intensely in me and the racing lifestyle we are creating. There was never much "are you going" talk. She is always on my team and always gives the support and confidence I need. There were so many unknowns about the landscape, the route, and the race that I made a pretty conscious decision to go easy in Costa Rica. In the words of Gerry Pflug there's "a hundred ways to get hurt down there," so safety and coming home from the race and from a huge season safe and in one piece was our single priority. Anything else was icing on a great big cake full of winning.
I enjoyed a couple of great races in between FG and LaRuta. The 5 Points 50 in Chattanooga TN is rapidly becoming one of my favorite fall races. I took the pivot down there and raced to a 1st SS and 2nd/3rd overall (depends on who you ask) and felt great. The Wilkes 100k is the same story, an amazing race, put on by amazing folks on an incredible course. It's a great first 100k and a fantastic intro to endurance racing. The second year of the event was sure to please and after winning on a geared bike last year I decided to up the ante by bringing my Pivot LES SS into the open field, again taking the win. It was exciting to camp and race with Scott, Ellen and Jasper Ramsey and to be a part of Ellen's longest race to date. She and I bookended the Wilkes 100 and frankly I like the symmetry that has to it. Ellen's last trip to Wilkesboro in the spring was with a boot and a cane recovering from foot surgery so for her to come and finish strong at Wilkes is huge.
All of that racing finished up it was time to start thinking about LaRuta in earnest. The beta gathering went well. There's been a lot of good folks down there racing and all of them were willing to share. Harlan Price, Gerry Pflug, and Thomas Turner all leant valuable intel to Roger Masses and I as we prepped for our trip. I couldn't have asked for a better racing companion than Roger. He won the Masters competition at the NUE and showed just what a Masters racer is. They're not just "old guys" who race hard, Roger truly has dialed in every facet of his racing. Not only is he faster than stung stink, but a more genial, kind, and fun loving travel partner I've never seen. He gets that it's about racing, it's about testing yourself personally, but it's also about kickin a little ass along the way. And kick ass Roger did, all while representing Rare Disease Cycling (formally Team CF) at the highest standard. Roger even had me doubting my long standing principle that specialized are for people who don't smile…and that's the real accomplishment here. Roger "Clark Kent" Masse:
Roger and I gathered beta, talked gear, and stoked the fire until 0 hour arrived. We met Brenda and Lee Simril at tha ATL airport and headed south. We stepped off the plane in another world. The people were energetic, engaging, and actually made 140lbs in a tank top look normal. The people of Costa Rica, the Ticos, were incredible. If I'm so lucky as to get back to CR and LaRuta the people will be part of the reason I am excited. LaRuta has a big "problem" with racers taking illegal feeds from team cars, buddy's on ATVs and motorbikes, and genuine team only aid stations anywhere and everywhere throughout the course. This breeds a very "us vs them" atmosphere during the race which simply doesn't have to exist. Now, I'm a pretty excitable and social guy, especially when I'm pedaling, so the Ticos and I made quick friends. Day 1 I was receiving half full bottles of coke, baggies of fresh fruit, two Jungle Lemonades, a bag of ginger candy, and a half a sandwich. These people were AMAZING! Quiet at first but one shout of "PURA VIDA" and they lit up! It was like the Super Bowl. Now part of their support and fascination was surely the moron Gringo on the singlespeed…"what was HE thinking?!"… But more than anything it was the sheer nature of the Ticos to get the most outta life. Drink life to the lees, milk it for all it was worth, and shout at the top of their altitude acclimated lungs for the looney gringo who was stokin on Costa Rica!
The quick breakdown. Day 1:
Steep as HELL climb for 6 miles, incredible views of all of Costa Rica, drop into the jungle, murdered by giant python, climb out of jungle. Climb some more…climb some more….and more…descend into small town celebrating something…get lost…get found…descend ancient rutted double track through 16 inches of nuclear cow excrement, cross finish line….55 miles 12.5k of climbing. Those numbers are correct. And awesome.
I think this is the best photo ever taken, ever.
Day 2:
Reroute from original day 2 due to volcanic eruption. Depart San Jose through chaotic start reminiscent of Tickle-me-Elmo mob where Elmo happens to be singletrack and there was actually zero tickling.
Next drop into singletrack top 30, ride with women's race leader, surf my way through 8 miles of incredible albeit sloppy nasty trail, pop out onto road…climb to imminent muscle death. 6k of climbing in one use nasty shot. And not a gradual shot, like buckshot…in the thigh. The climb was one of those never ending ones, multiple time zones and atmospheres of pressure later I was a at the top. I've never doubted my decision to ride a singlespeed but I kind of did on that climb.
But this too shall pass, soldier on. Amidst the clouds I turned and climbed one last pitch into the jungle before taming a little more jungle, berming the blown out fire road, sliding back to earth on the mile long concrete skinny that provided the only grip to be found and BOOM, across the line. I lost one or two spots to Ticos near the top where they must have packed oxygen tanks and all I packed were cool sunglasses, but brought home a top 30 on day 2.
Day 3:
Two cat 2 climbs and a seriously long haul off the mountain down onto the flats and a few miles of relaxing beach road. Oh…and these:
I don't scare easy. There's not many things I fear. I have zero concerns about being able to ride pretty much anything during any race. Day 3 has 70k of flat or near flat terrain so I had spent a lot of time debating my gear and ended up running a 34×18. Big by my standards for sure. The Ticos delighted in watching me suffer up the climbs but the flats would yield about the perfect ratio to really run it out. I had spent so much time fretting over tooth count that I had completely forgotten the 7 hundred year old rail bridges over crocodile infested rivers it would have to cross on foot. I'd be lying if I didn't say that ten steps onto that first bridge I looked down, and would have peed my pants had I been able to. As it was my entire body was much too tense to even consider the call of nature here's that first bridge:
But cross I did! Ride on to drop the Ticos on the last few miles of beach I did, and survive I did! LaRuta is every bit an incredible adventure. I spent the remaining 6 bridges workin the kinks out and by the time I rolled onto the third things were easy it was mellow…ish. We hit the beach made a big break and brought Ohio XC killer Drew Purcell with me to drop the Ticos on the flats and Finish our La Ruta experience strong! It's part bike race, part adventure race, part "naked and afraid" journey through the wildest parts of Gods tropical paradise.
I cant say enough good things about La Ruta. The scenery was incredible, the people were even better than the scenery, and the chance to push the limit in another country was absolutely a thrill. I enjoyed getting to know my fellow competitors American and otherwise. Ask me next time you see me and prepare to be gushed at because It was a genuinely incredible experience. I finished every day solidly in the top 30 and was pretty pleased with that. I was the only singlespeeder to finish and frankly had I taken more risks and put it all out there a little more I feel confident in a top 15….I probably would have still been beaten by a girl though. And Im ok with that. The folks who put the race on know what they are doing, the accommodations are great, the logistics are great (considering they're working a country where nothing gets done on time) the food was fantastic, and the race is worth anything they could come up with to charge.
LaRuta is in my experience the single hardest thing you can do on a bike, it's also probably the most rewarding. Get yourself there, become one of the locals, learn their language, and learn their love of life. If you bring any back with you, you'll be a richer person.